Gardenia Guest House is a modern and dynamic place in Forli's heart and the first hostel in the district; It's linked to go quickly to all city's areas.
By a small walking you will be at university, in the city center, theaters, museum, bus and train station, Villa Igea, Villa Serena. By car in few minutes you will arrive at expo, hospital, highway.
You will be in smart position whatever are the reasons of your stay and for a more comfortable stay you will enjoy of all our service like free wi-fi, bicycle, private parking; you will find list in "facilites" section.
Huge choice of rooms will hug every need: price, space, bathroom with windows, private balcony. All kind of rooms are in "rooms and rates" section.
Gardenia Guest House...
sleep at Forli', feel at home.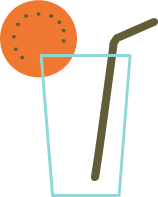 Big rooms and modern bathrooms

Air conditioner and flat screen TV

Free fast wi-fi

​Kind, knowledgeable and helpful staff

Free kitchens to share

​Happy, clean and inviting place

Great position close to everywhere

Terrific value

Pay just what you need

Laundromat

Free baggage storage

​Link with restaurants and events

Funny, kind and friendly guests
NEW YEAR
NEW SPECIALS!!!
FOR STUDENTS
AND WORKERS

FORLI' IS UNIVERSITY CITY



Enjoy parties, fashion shows,
concerts and much more ...